Cisco 3504 Wireless Controller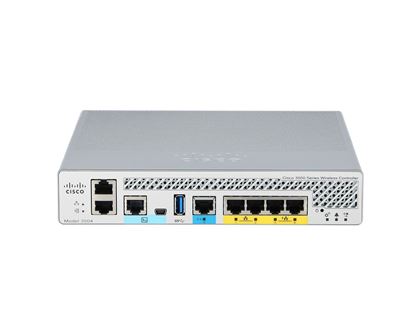 Flexible and feature enhanced
Get ready for the 802.11ac Wave 2 world. With a small form factor and a lot of punch, the 3504 controller will manage your network but won't take a lot of space doing so.
Set up your network in a centralized installation, use Cisco Flex Connect for branch and remote offices or even set it up in mesh mode.
The 3504 provides wireless network control, management and troubleshooting all from one centralized location.
You don't need a dedicated space to house the controller, it's unobtrusive because it runs without a fan.